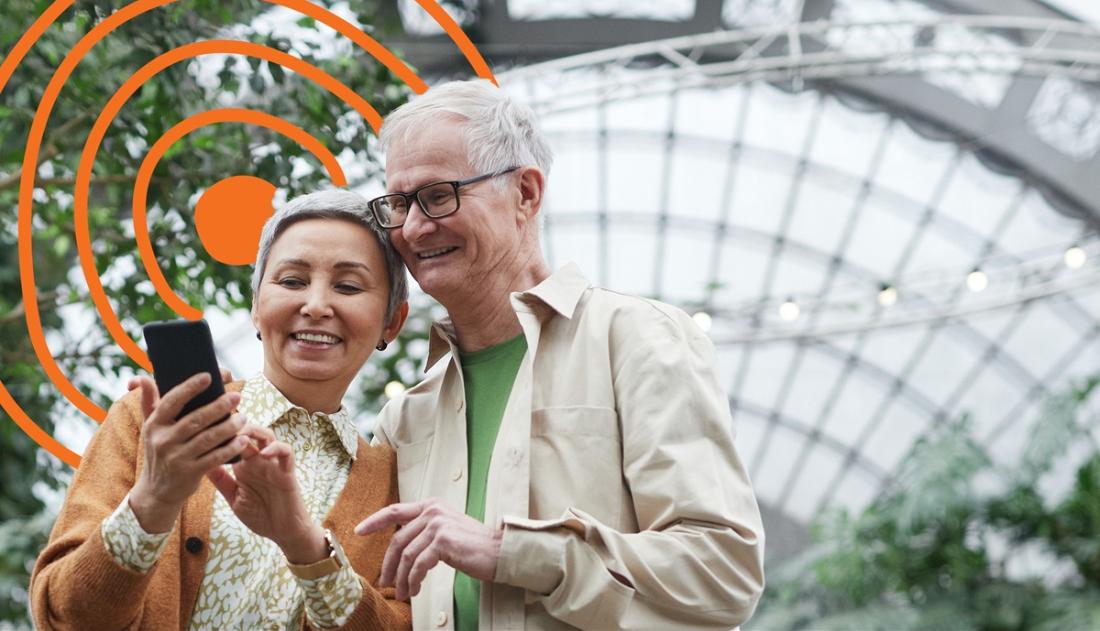 Don't miss this series of thought-provoking panels exploring how digital technology is transforming the future of ageing and to learn more about how individuals and organizations can help lead this process. A panel of the WSIS ICTs and Older Persons track will be held each day from May 8-12 at 8:00-9:00 AM ET/14:00-15:00 CEST.
Register here for the WSIS Forum 2023 special track on ICTs and Older Persons at the 2023 WSIS Forum, organized by ITU and the Global Coalition on Aging (GCOA). Upon completing the registration process, you will receive a confirmation email with a link to download calendar invites for each of your selected sessions. Sessions will also be streamed live from the WSIS Forum Facebook page.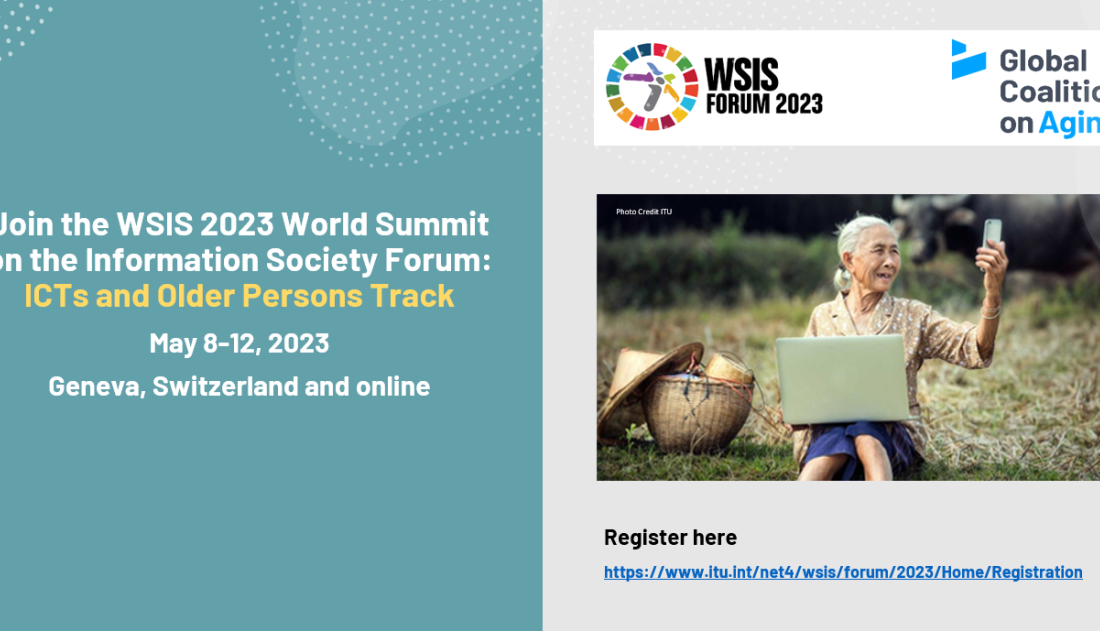 ---
Monday, May 8 | How Tech is Defining Medical Innovation and Integrated Care
From mRNA, AI, VR, 3D Printing, Precision Medicine, Telemedicine, Robotics and Health Wearables; these are a few of the ways that technology is impacting the treatment of diseases and the prevention and diagnosis of other diseases.  What is the present state of these developments, what are their limitations and how will they be leveraged for future innovations? How is technology helping us to screen for chronic disease, allowing for earlier intervention? What role does technology play in integrated care? Learn more and register for this panel here.
---
Tuesday, May 9 | Smart Homes Matter
Technology like health tech, telemedicine, enhanced security, and access to a community, among others, has now assumed a permanent position in many homes.  Like the advent of smart phones, we cannot imagine a world without this new technology for ourselves and especially for older people.  Yet, there are issues to be addressed including accessibility, functionality and utility for the older population.  Where is the market focus when it comes to devices for older adults – what devices are driving the market and which ones require a second look and an extra push? Learn more and register for this panel here.
---
Wednesday, May 10 | The "Age Tech" Revolution – the Investment Opportunity
Investments in Age Tech are making an impact on the pace and scale of innovations.  More attention is being directed to this industry segment for its potential to scale innovations to a growing global percentage of older persons with increasing tech needs and demands. Who is making these investments?  What are they focused on? What are the lessons for the new generation of tech entrepreneurs? Learn more and register for this panel here.
---
Thursday, May 11 | Equity and Technology Across the Life Course – Readjusting Ageist Attitudes
The view that older people are not engaged in tech is ageist and needs to be adjusted.  Levels of engagement have increased over time and throughout the pandemic and, according to recent research, 96% of US adults 50-64, and 75% of those over 65 years, use the internet.  Yet there is much room for growth and increasing inclusivity on a global basis.  How should we define the approach to design, user experience, and applications? How can we influence the pace of changing ageist attitudes? How do we excite younger people to this opportunity – an opportunity that will both open a whole new segment in the marketplace as well as build a better understanding between the generations? Learn more and register for this panel here.
---
Friday, May 12 | Creating the New Urban Infrastructure that Supports Healthy Ageing
Contained within the Action Items of the UN Decade of Healthy Ageing is the support and creation of age-friendly environments.  What does that mean and is there one definition that should be the guiding principle?  Where and in what institutions should cities be investing in order to short-cut these efforts and bring about change that is faster and has more impact as it relates to the health of older people and in what chronic diseases? How does an "age-friendly" environment impact everyone, of all ages. Learn more and register for this panel here.