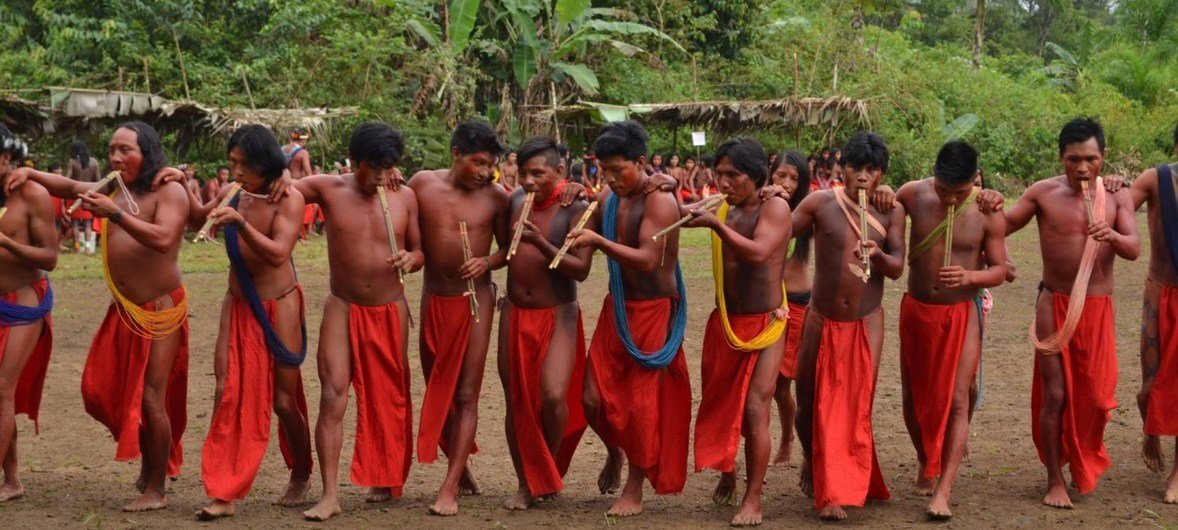 International Expert Group Meeting Indigenous Peoples: Development with Culture and identity: Articles 3 and 32 of the United Nations Declaration on the Rights of Indigenous Peoples
 12-14 January 2010, UN Headquarters, New York
The aim of the meeting was to:
To analyze enshrined human rights within international standards and policies and how these contribute to indigenous peoples' concept of development with culture and identity;
Promote an opportunity to exchange information and analysis on the various concepts of development;
Draw attention to the various development concepts and practices and their impact on indigenous peoples' livelihoods, communities, cultural practices and lands and natural resources;
Identify options and further plans to build the necessary conditions for development such as empowering and strengthening indigenous peoples' organizations and governance systems;
To analyze opportunities for partnerships with indigenous peoples on development issues and how such arrangements might be informed by good practices and Corporate responsibility models;
Highlight both positive and negative development practice models from indigenous peoples' perspectives;
Identify gaps and challenges and a possible way forward.
The Meeting was attended by Permanent Forum members, indigenous experts, States and representatives from UN Agencies and Funds. Representatives of indigenous peoples organizations are also attended.
Report of the Expert Group Meeting Indigenous Peoples: Development with Culture and identity: Articles 3 and 32 of the United Nations Declaration on the Rights of Indigenous Peoples
AR | EN | ES | FR | RU | ZH
Documents: