The Committee for the Promotion and Advancement of Cooperatives (COPAC) is a successful and on-going partnership between representatives of the cooperative movement, farmers´ organizations, cooperative development agencies, and the United Nations and its agencies. Members work together on equal terms to promote and coordinate sustainable cooperative development through policy dialogues, technical cooperation and information, and concrete collaborative activities.
---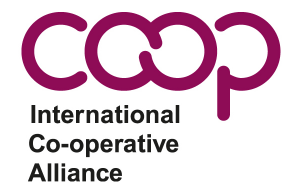 The International Co-operative Alliance (ICA) is a non-profit international association established in 1895 to advance the co-operative social enterprise model. The members of the Alliance are national level co-operative federations, individual co-operative organisations and government offices concerned with co-operatives. ICA works with global and regional governments and organisations to create the legislative environments that allow co-operatives to form and grow.
---

Within the UN system, the International Labour Organization (ILO) is responsible for the largest and most diversified programme for the promotion of cooperatives. Viable and self-reliant cooperatives formed by producers, consumers, workers and business people worldwide have demonstrated their enormous potential for creating and consolidating employment opportunities, empowering people, providing protection and alleviating poverty. The ILO technical assistance programme for cooperative development focuses on policy and legal advice, capacity-building through human resource development, poverty alleviation through self-help, alternative delivery mechanisms for social services, and a special regional programme for indigenous and tribal peoples.
---

The Food and Agriculture Organization (FAO) is the lead agency ensuring that agriculture cooperatives are recognized and remain in the international agenda. FAO encourages member governments to establish enabling environments conducive to improving small producers' livelihoods. This includes: conducive policies, transparent legal frameworks and economic incentives as well as the development of consultation frameworks for policy-related dialogues between governments and various stakeholders including producer organizations and cooperatives. These consultation frameworks aim to ensure the representation and voice of POs and cooperatives in decision making processes.
---

Since it was created in 1977, the International Fund for Agricultural Development (IFAD) has focused exclusively on rural poverty reduction, working with poor rural populations in developing countries to eliminate poverty, hunger and malnutrition; raise their productivity and incomes; and improve the quality of their lives. Many IFAD-supported projects and programmes have been in remote areas, and have targeted some of the poorest and most deprived segments of the rural population. IFAD has recognized that vulnerable groups can and do contribute to economic growth.