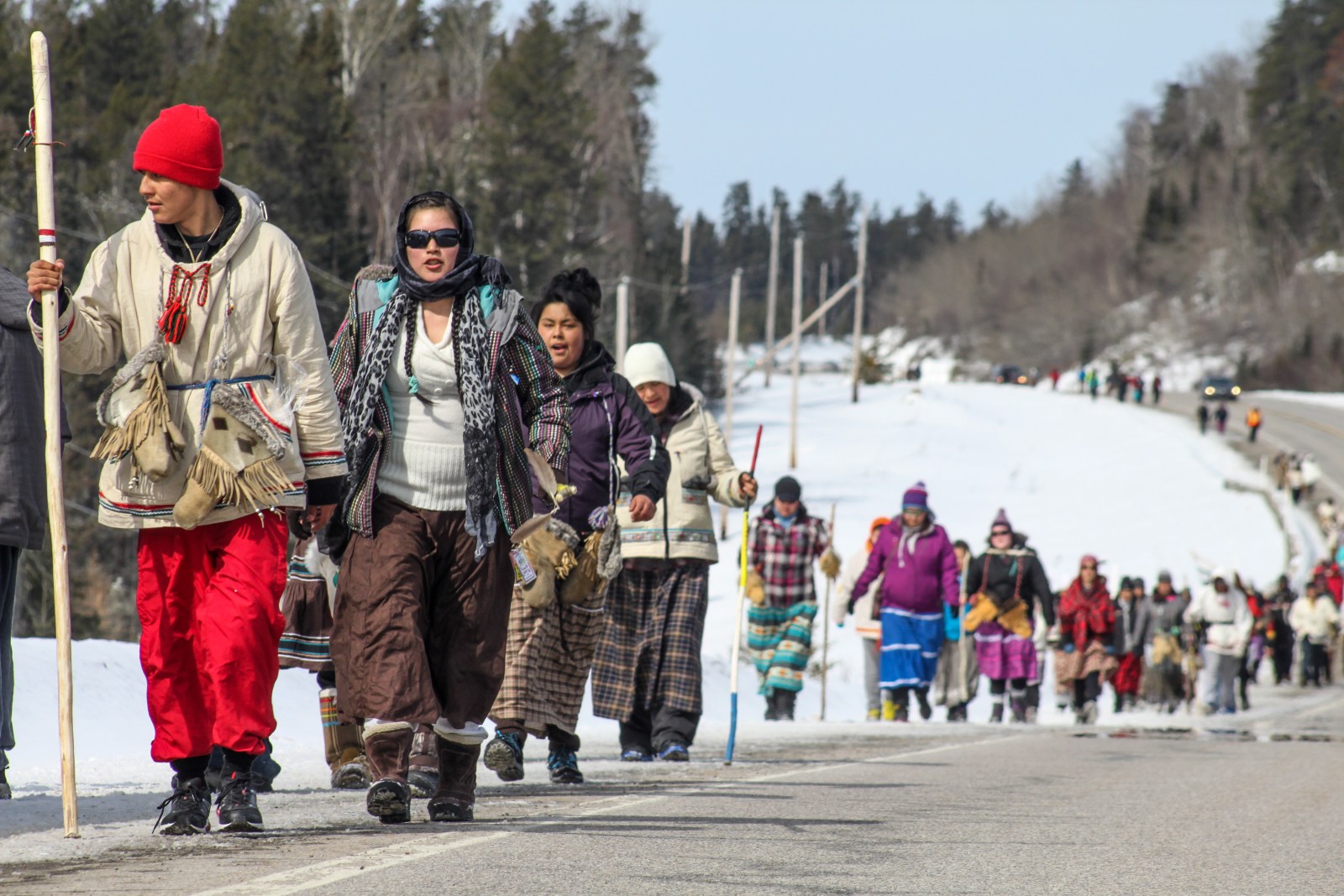 Every year, the Indigenous Peoples and Development Branch within the Division for Inclusive Social Development of the Department of Economic and Social Affairs organizes an international expert group meeting (EGM) on a theme recommended by the Permanent Forum on Indigenous Issues and endorsed by the Economic and Social Council (ECOSOC).
The Permanent Forum at its 2023 session recommended the theme of the Expert Group Meeting (EGM), "Indigenous Peoples in a Greening Economy", which will take place from 2-4 November 2023. The Expert Group Meeting will be held at AECID in La Antigua, Guatemala.
Location: Antigua, Guatemala
---
Documents
---
Objectives of the Meeting
The overall objective of the expert group meeting is to mobilize attention and action to more fully integrate the distinct needs and priorities of Indigenous Peoples based on their diverse views of poverty, well-being, and sustainable development in the 2030 Agenda.
Documenting United Nations mechanisms/bodies or others that support the transition to a green economy while considering the rights of Indigenous Peoples.
Identifying key considerations based on sustainability and human rights-approach when transitioning to a green economy.
Assessing structural/institutional barriers that prevent the participation of Indigenous Peoples in sustainable development processes. 
Identifying Indigenous-led initiatives for a just and sustainable transition, acknowledging the importance of both the technological and scientific tools but also traditional and ancestral knowledge of Indigenous Peoples.
Preparing policy recommendations for all relevant stakeholders.
---
Guiding Themes and Questions
Theme 1: Outline Indigenous Peoples' relationship with the environment
What international standards and recommendations could be applied to the right of Indigenous Peoples to development in accordance with their own needs and interests. e.g. United Nations Declaration on the Rights of Indigenous Peoples, Human Rights Council, UN Permanent Forum on Indigenous Issues, ILO, Kunming-Montreal Global Biodiversity Framework, and others)
How do the goals and needs of Indigenous Peoples differ from the needs and goals of other interested parties in the relationship with nature in the context of global climate change?
How does traditional knowledge and the practices of Indigenous Peoples contribute to the protection of the environment? 
What struggles do Indigenous women face when their role and relationship with the environment is broken?
 What is the role of Indigenous youth in protecting the understandings, skills and philosophies developed by their Indigenous societies?
Theme 2: Factors that enable or obstruct the participation of Indigenous Peoples in the green economy
How have the green economy processes engaged Indigenous Peoples and addressed or failed to address their needs? 
What shifts within States/companies and in partnership with Indigenous Peoples will create the conditions for a green economy?
 How can the free, prior, and informed consent of Indigenous Peoples be ensured when developing green entrepreneurship and green enterprise?
 In what ways does the lack of relevant statistics, information and technical pose an obstacle to Indigenous Peoples' participation in the green economy?
 Are there training programmes / formal education designed to build capacity to improve Indigenous Peoples access and management to resources?
How is the UN system working in this area to include Indigenous Peoples?
Theme 3: Case studies on the positive and negative effects of green entrepreneurship and green enterprise on Indigenous Peoples and their communities 
Are Indigenous Peoples developing and carrying out green entrepreneurship and green enterprise (water, energy, land, other) to implement the Sustainable Development Goals?
How is dialogue, equal representation and participation of Indigenous women and men ensured in all types of negotiations and consultations at all levels?
Who is providing the funding to implement such projects?
What three key lessons have been learned from your work with Indigenous Peoples?
How can examples of lessons learned be transferred among/between regions?
Theme 4: Human rights and corporate responsibility in the shift to a green economy
What legal mechanisms exist that can incorporate human rights into green economy programmes and projects? 
What legal mechanisms exist to strengthen corporate responsibility in green economy programmes and projects and how might they benefit Indigenous Peoples?
What safeguards are put in place by States to mitigate the human rights and environmental risks faced by Indigenous Peoples in the shift to green economy? e.g. seeking compensation for damages.
How can examples of lessons learned be transferred among/between regions?
 How is the UN system working in this area to include Indigenous Peoples?
Theme 5: Develop strategic guidance and action-oriented recommendations for States, intergovernmental organizations, private companies, the United Nations system and Indigenous Peoples organizations to ensure the rights of Indigenous Peoples in the transition towards a more sustainable economy. 
---
Registration
Registration will open shortly.
Participation:
Indigenous Peoples, United Nations agencies, programmes and funds, Member States, non-governmental organizations with ECOSOC status and academics are invited to attend the Expert Group Meeting.
Please note that the United Nations does not provide funding to attend the meeting. Participants are responsible for their own travel, accommodation and related arrangements. 
Working Languages:
The working languages will be English and Spanish.
---
Background Documents
Report of the Special Rapporteur on the human rights of Indigenous Peoples, José Francisco Calí Tzay: 'Green Financing, a transition to protect Indigenous Peoples' Rights' (A/HRC/54/31)
Study by the Expert Mechanism on the Rights of Indigenous Peoples: 'The Impact of Militarization on the Rights of Indigenous Peoples' (A/HRC/54/52)
---
Expert Biographies
Caleb Adams (Wulli-Wulli)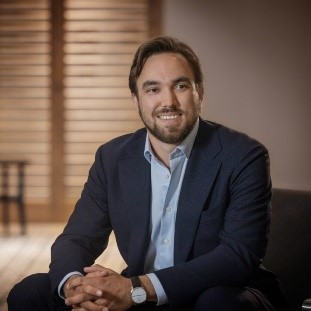 Mr Adams is a Sustainable Investment Specialist and proud Wulli-Wulli man, dedicated to channeling capital towards impactful opportunities. His experience spans financial services, First Nations impact and corporate sustainability strategy advisory.

He is currently delivering the sustainable investment platform at E&P Financial Group (ASX:EP1) across private wealth advisory, impact investment, asset management, corporate advisory and research. Previously Mr Adams worked at Lendlease Group and the Australian Department of Infrastructure. He is also involved in several NFP advisory bodies and policy advocacy initiatives.
Angele Alook (Bigstone Cree Nation)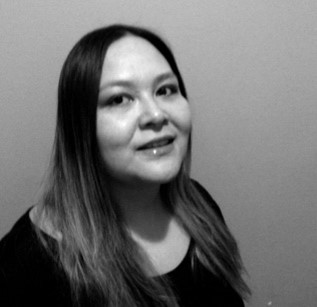 Dr. Angele Alook is an Assistant Professor in the School of Gender, Sexuality and Women's Studies at York University. As a member of Bigstone Cree Nation in Treaty 8 territory, her research has mainly focused on the political economy of oil and gas in Alberta. She specializes in Indigenous feminisms, life course approaches, Indigenous research methodologies, cultural identity, and the sociology of family and work.

She is a co-investigator on the SSHRC-funded (Partnership Grant) Corporate Mapping Project, where she completed research with the Parkland Institute on Indigenous experiences in Alberta's oil industry and its gendered impact on working families. Angele is also a member of the Just Powers research team, a SSHRC-funded Insight Grant. Angele is a member of the Just Powers research team, which is a SSHRC-funded Insight Grant. Through the Just Powers project Angele has been able to produce a documentary called "Pikopaywin: It is broken" which features stories on the land with Indigenous traditional land users, environmental officers, and elders. She is directing her research toward a just transition of Alberta's economy and labour force and the impact climate change has on traditional Treaty 8 territory.
Jennifer Tauli Corpuz (Kankana-ey Igorot)

Ms Jennifer Tauli Corpuz, from the Kankana-ey Igorot Indigenous Peoples in the Philippines, is a lawyer by profession and the Managing Director for Policy at Nia Tero. She is a leader, negotiator and expert of the International Indigenous Forum on Biodiversity (IIFB) on area-based conservation (30x30), access and benefit sharing, digital sequence information (DSI), and Indigenous peoples' rights. She is the former coordinator of the Indigenous Peoples' Rights and Policy Advocacy Program of Tebtebba – Indigenous Peoples' International Center for Policy Research and Education and the 2012 Indigenous Intellectual Property Fellow at the World Intellectual Property Organization (WIPO).
Jose Beymar Cruz Morales (Aymara)

Mr Jose Beymar Cruz Morales is former Indigenous leader of the Federación Regional Única de Trabajadores Campesinos del Altiplano Sud (FRUTCAS), an organization that, alongside others, prepared and submitted the draft lithium and evaporite resources framework law to the Legislative Assembly of Bolivia. The draft law aims to regulate activities in the Uyuni salt flats for the benefit of Indigenous Peoples' communities that live there and their benefit sharing, with respect for Mother Earth.
Eriel Deranger (Athabasca Chipewyan First Nation)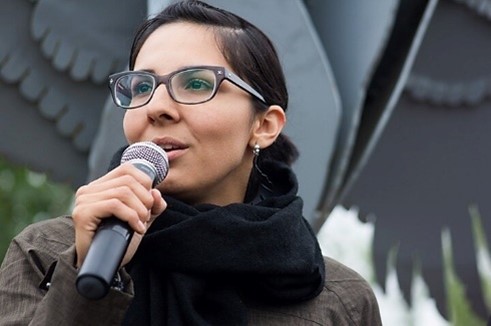 Ms Eriel Deranger is Executive Director and a founding member of Indigenous Climate Action, Canada's only Indigenous-led climate justice organization. She spent two years in the role of interim director, helping to build the strategic direction of the organization. A member of the Athabasca Chipewyan First Nation(ACFN), Deranger has a far-reaching reputation for challenging fossil fuel development and championing the implementation of the United Nations Declaration on the Rights of Indigenous Peoples.
Daria Egereva (Selkup)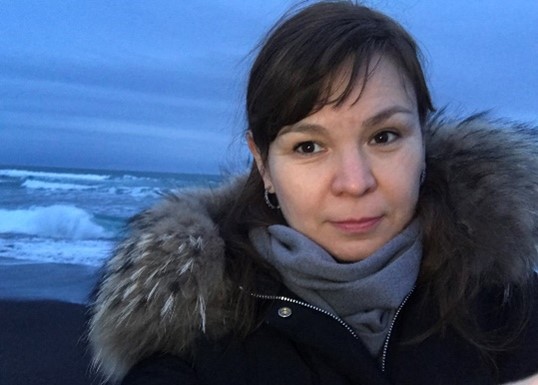 Ms Daria Egereva is a member of the Facilitative Working Group (FWG) of the Local Communities and Indigenous Peoples Platform (LCIPP) within the UNFCCC. She is also currently Coordinator for the Indigenous Women Network (Russia), and serves as Director of the Center for Cultural Heritage of Indigenous Peoples of the Russian North.
Tom Goldtooth (Diné, Navajo)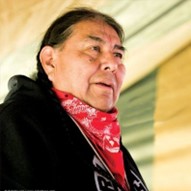 A Diné (Navajo) of the Dibé izhiní clan on his mother's side, Mr Tom Goldtooth is Dakota Bdewakantonwan Hunka from Minnesota. A Sundance ceremonial leader, he is the Executive Director of the Indigenous Environmental Network, working for the rights of Indigenous Peoples, rights of Mother Earth and for environmental and economic justice. Tom has networked with Indigenous Peoples and spiritual/religious leaders globally helping humanity to re-evaluate their relationship to the sacredness of Grandmother — Mother Earth.
As Executive Director of the Indigenous Environmental Network, Mr Goldtooth has built an organization of 250 Indigenous communities focused on climate justice, energy, toxics, water, globalization and trade, and sustainable development. A prominent spokesman on environmental justice issues, he was honored in 2010 by the Sierra Club and the NAACP as a "Green Hero of Color." He co-produced an award-winning documentary film, Drumbeat For Mother Earth, which details the effects of bio-accumulative chemicals on Indigenous communities.
Legborsi Saro Pyagbara (Ogoni)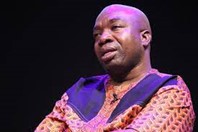 Mr Saro Pyagbara is the current President of the Movement for the Survival of the Ogoni People (MOSOP), representing the interests of the Indigenous Ogoni People in Nigeria's Niger Delta. Mr. Pyagbara was also International Advocacy Officer for the Movement during which he led the organization's robust engagement since 2004 with negotiations on the Rio Conventions particularly the CBD and the UNFCCC. He has been involved in designing and implementing policies and programs focused on restoring biodiversity and mitigating the impacts of climate change and had been working with government institutions, civil society organizations and Indigenous communities on capacity building, adaptation and mitigation.
Pasang Dolma Sherpa (Sherpa)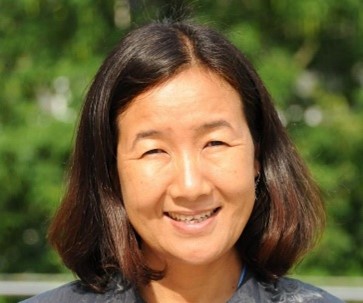 Ms Pasang Dolma Sherpa is Executive Director of Center for Indigenous Peoples' Research & Development (CIPRED), working for the recognition of Indigenous Peoples' knowledge, cultural values and customary institutions that contribute to sustainable management of forest, ecosystem, biodiversity and climate resilience. Ms Sherpa holds a PhD from Kathmandu University on Climate Change Education and its Interfaces with Indigenous Knowledge. She has served as Co-Chair of International Indigenous Peoples' Forum on Climate Change (IIPFCC), and Co- Chair of the Facilitative Working Group (FWG) of Local Communities and Indigenous Peoples' Platform (LCIP) of the UN Framework Convention on Climate Change (UNFCCC). Her academic work has focused on how the skills and traditions of Indigenous Peoples are contributing in climate change mitigation and adaptation in Nepal.