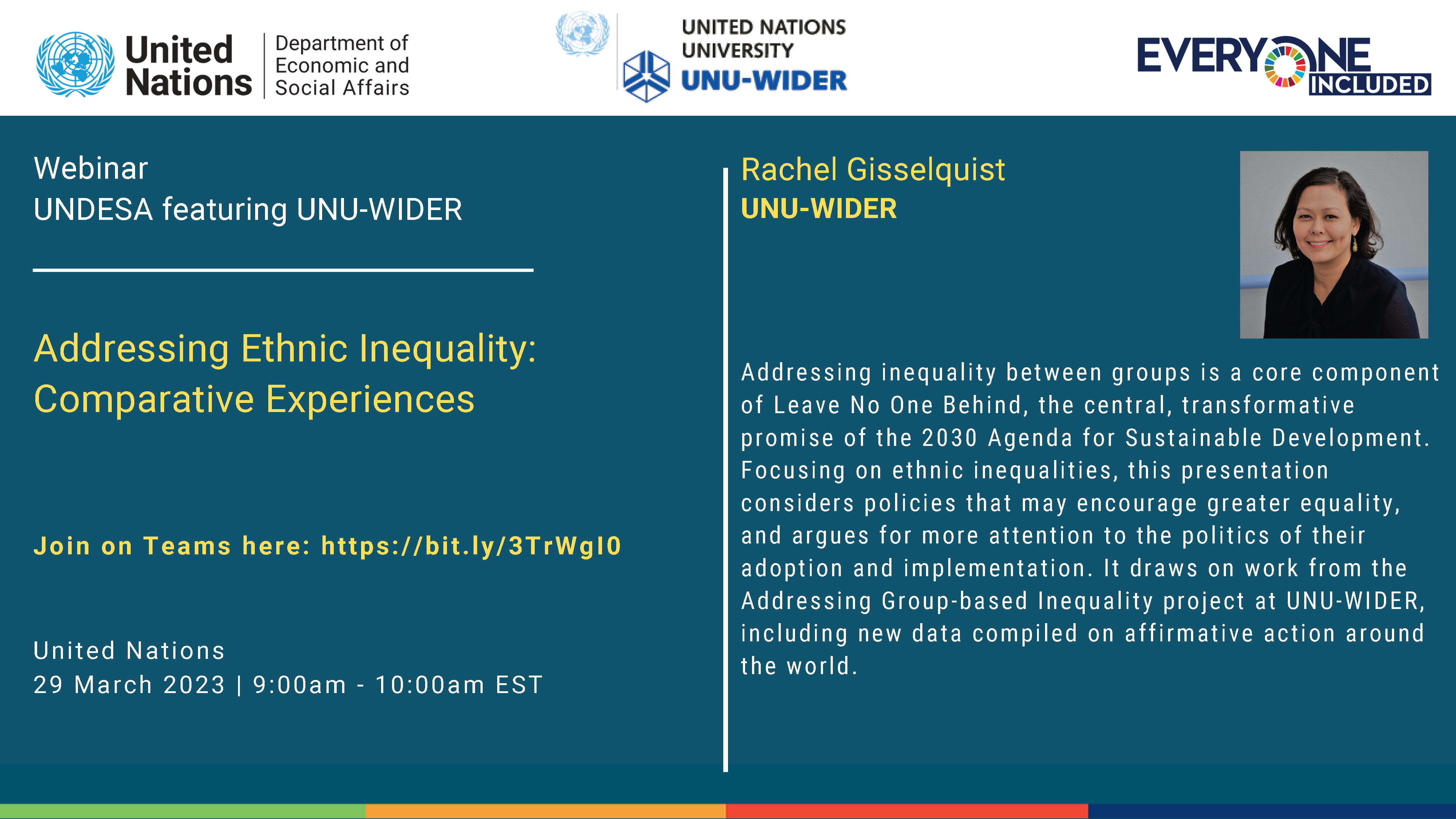 DISD-DESA welcomes Rachel Gisselquist of UNU-WIDER for a webinar on "Addressing Ethnic Inequality: Comparative Experiences" on Wednesday, 29 March 2023 at 9:00 am (New York time).
Addressing inequality between groups is a core component of Leave No One Behind, the central, transformative promise of the 2030 Agenda for Sustainable Development. Focusing on ethnic inequalities, this presentation considers policies that may encourage greater equality, and argues for more attention to the politics of their adoption and implementation. It draws on work from the Addressing Group-based Inequality project at UNU-WIDER, including new data compiled on affirmative action around the world.
This is part of DISD's Spotlight on insecurity, inequality and poverty webinar series.