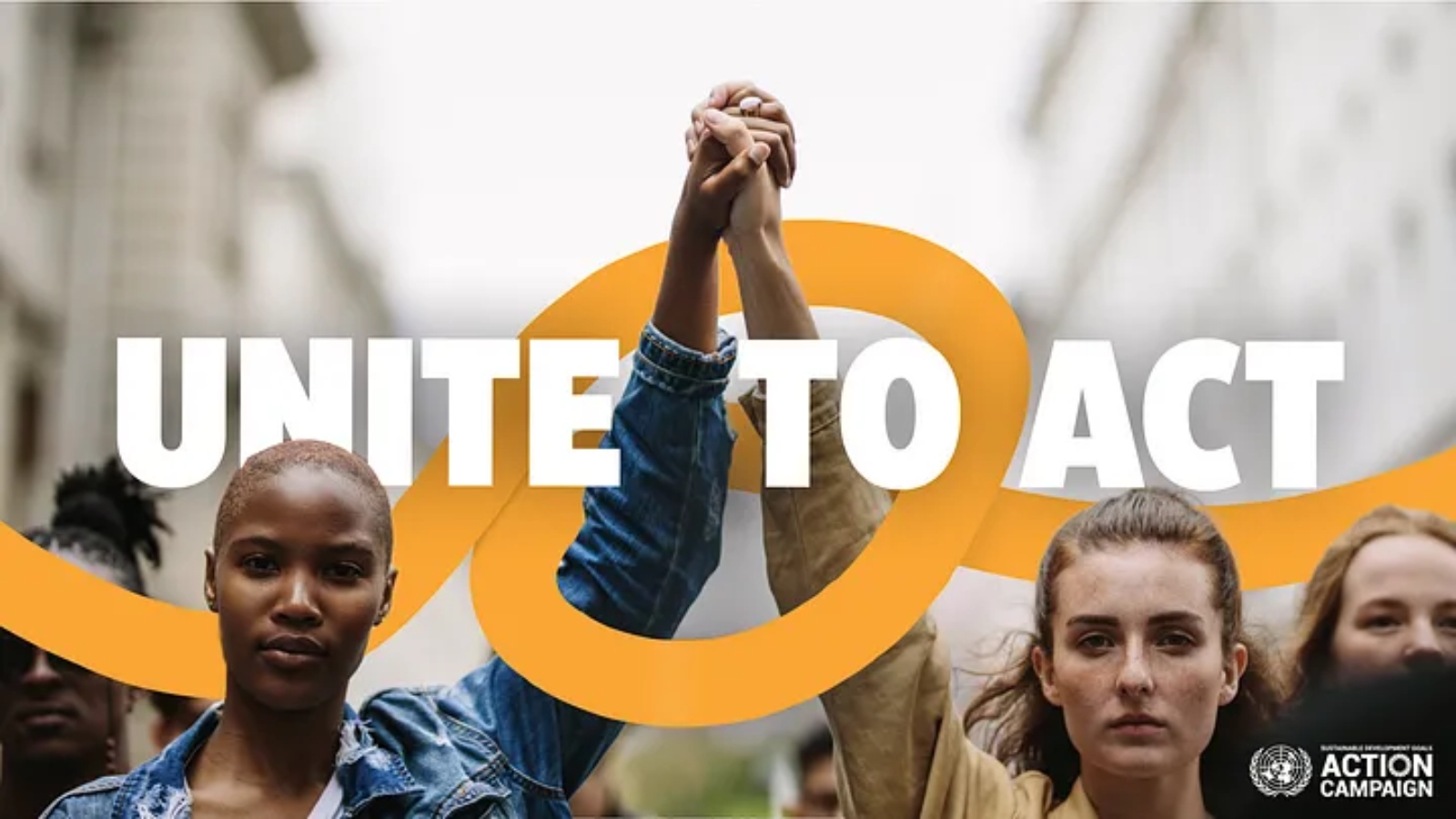 BONN, Germany — The United Nations SDG Action Campaign and its partners have launched a new global initiative aimed at building inspiration, connecting changemakers, and mobilizing efforts for the achievement of the Sustainable Development Goals (SDGs) to drive definitive action towards Agenda 2030, the UN entity has confirmed.
The new campaign, called UNITE TO ACT and unveiled today across multimedia channels, comes as the international community fast approaches the mid-point for Agenda 2030 amid distressing signs that progress towards the SDGs is behind schedule. According to the recent SDG Progress Report, more than half of the world's population is currently being left behind despite the pursuit of these ambitious targets with only a mere 12% of the SDG targets currently on track, and progress deemed slow or insufficient for 50% of them. The report adds that over 30% of the SDGs have either stagnated or regressed.
"With UNITE TO ACT, we are calling on partners from around the world to help us move the SDGs into real life, for everyone," said Marina Ponti, Global Director at the UN SDG Action Campaign. "Today's challenges transcend any one person or government or organization. But that does not mean we are powerless as individuals. Rather, it means we are more powerful together."
Throughout its visual imagery, the UNITE TO ACT campaign leverages the motif of a ribbon of unity and open-source social media assets, calling on individuals, organizations, and both public and private sector entities to come together and affect definitive and sustainable change for the SDGs. The campaign will also unveil a new digital tool called the ACTIVATOR which can be used to communicate commitment to the SDGs and register an SDG action on the UN SDG Action Campaign's unique Global Map. In 2022, over 140 million actions were registered on the Global Map; for 2023, an excess of 150 million actions are expected. Connecting mobilizers with SDG action tools is critical to ensuring global action. Indeed, the UNITE TO ACT campaign also proudly supports the broader UN Act Now activation, a digital app that helps drive sustainable and long-lasting change, as part of its effort to ensure a meaningful shift towards the SDGs.
By leveraging UNITE TO ACT, the UN SDG Action Campaign will also galvanize a network of more than 1,700 partners around the world to mobilize for the SDGs in the lead up to the UN SDG Summit in New York in September. On 15 September, the UN SDG Action Campaign will coordinate a day of global SDG mobilization along with key partners as it launches the Global Week to #Act4SDGs and sends a message to global leaders that a sustainable future for all is not just desired, but necessary.
"At the UN SDG Action Campaign, we have a profound belief in the ability of humanity to transcend division and unite to act for a sustainable future for all," Ms. Ponti continued. "This is the driving impetus behind UNITE TO ACT — a clarion call for changemakers all around the world to step up, come together, and take a stand at the midpoint of our sustainability journey."
Contact:
Andrew Giacalone
andrew.giacalone@undp.org
UN SDG Action Campaign
Source: UN SDG Action Campaign