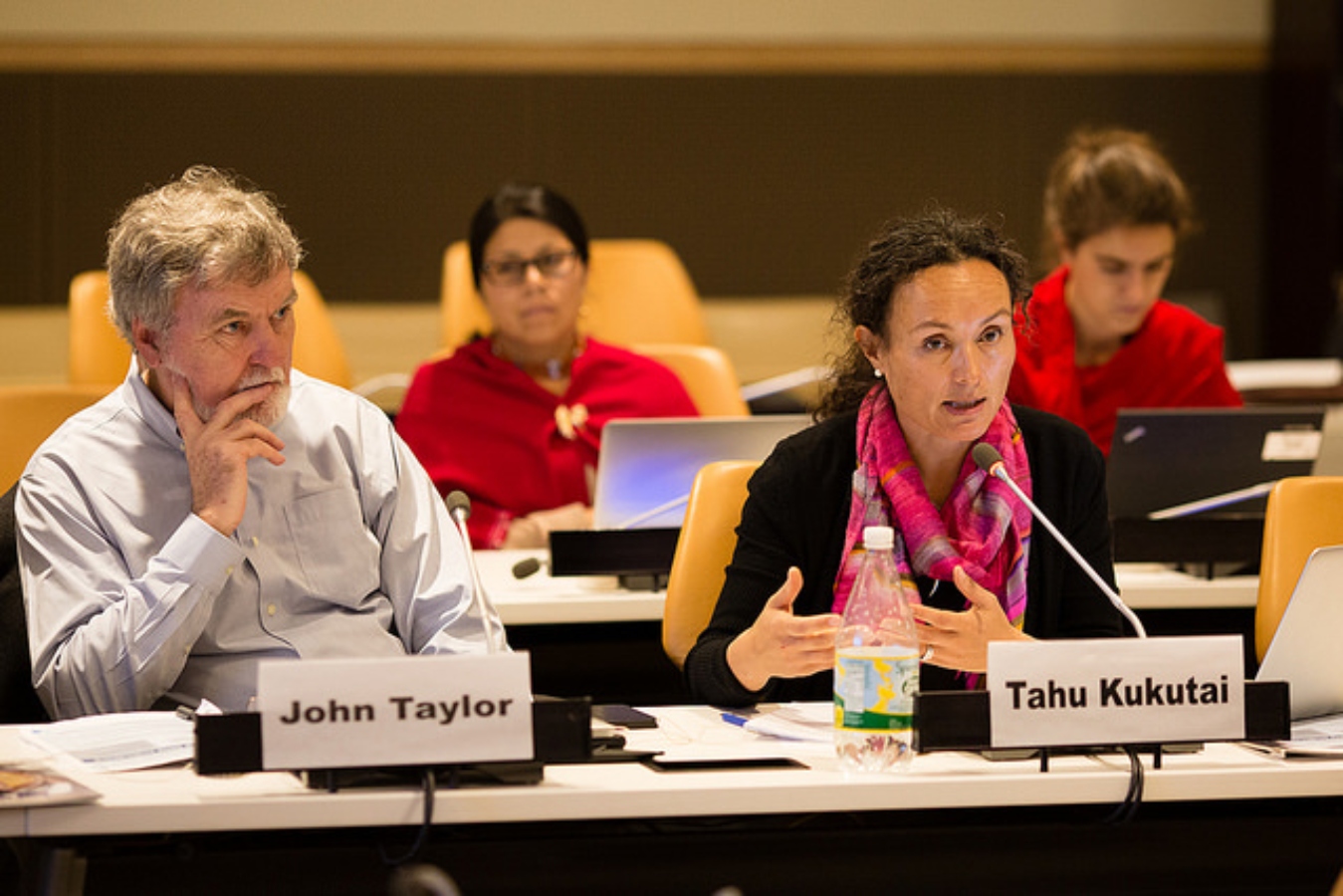 On 22 and 23 October 2015, the Department of Economic and Social Affairs (DESA), Division for Social Policy and Development, Secretariat of the Permanent Forum on Indigenous Issues organized a two-day expert group meeting (EGM) on indigenous peoples and the 2030 Agenda for Sustainable Development. The meeting was aimed at developing strategic guidance and action-oriented recommendations to mobilize action and support to include indigenous issues in the implementation of the 2030 Agenda.
The meeting brought together indigenous experts, including representatives of the three UN mechanisms with specific mandates concerning indigenous peoples, academic experts and statisticians, and representatives of the UN system. The discussion was structured around three main areas: reflections on the goals and targets adopted in the 2030 Agenda; indicators for measuring progress for indigenous peoples; and monitoring development progress for indigenous peoples and experiences in data collection.
There was also a break-out session that focused on strategic brainstorming on the way forward.
Documents
Media