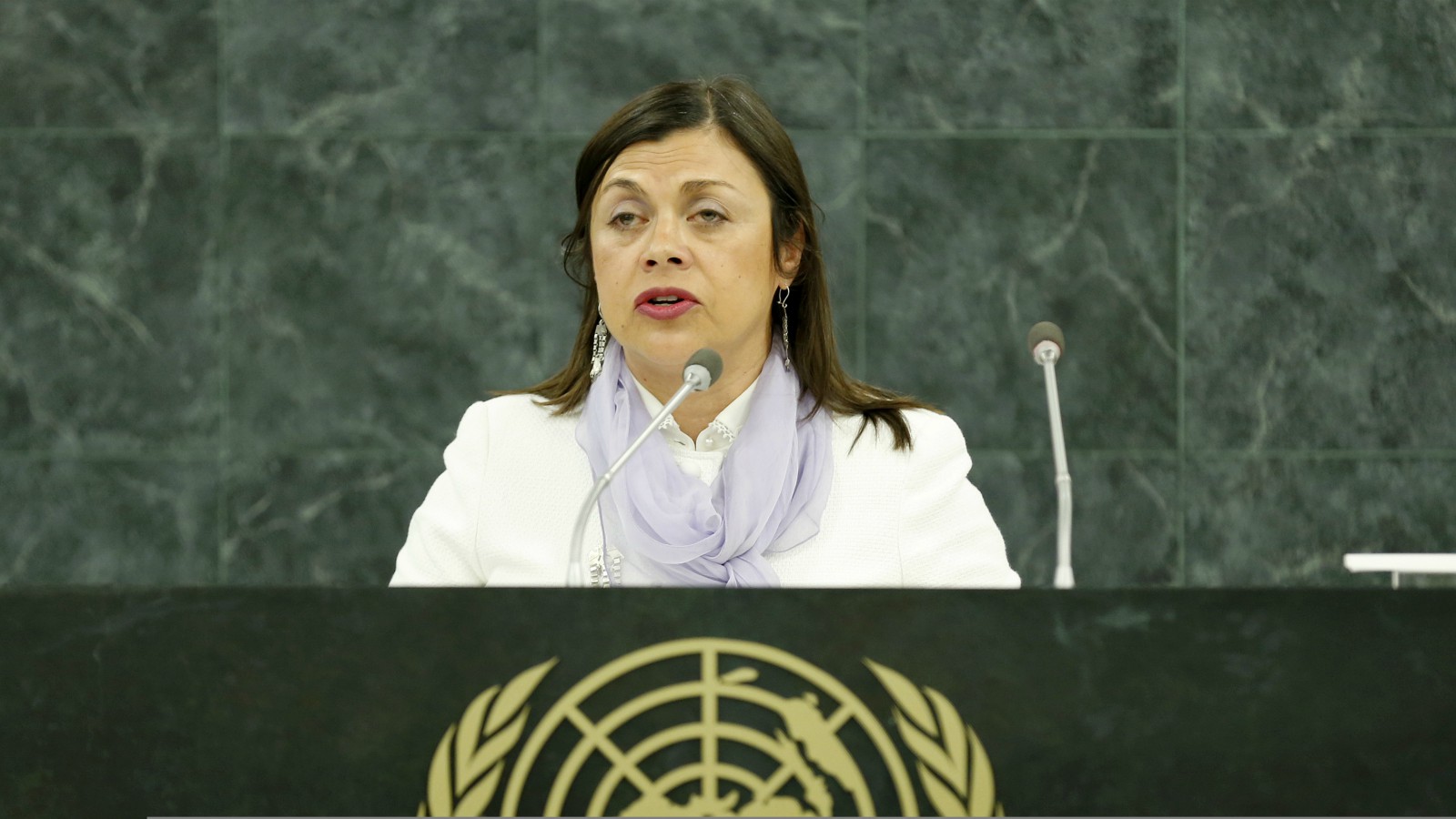 There are more than 1 billion people with some form of disability, accounting for 15 per cent of the world population. In spite of remarkable advances towards accessible and disability-inclusive societies, an enormous gap remains between commitments made and the daily experiences of persons with disabilities. A concerted effort must therefore be made to ensure that people with disabilities are not left behind as promised in the 2030 Agenda and Sustainable Development Goals.  Appointed as the Secretary-General's Special Envoy on Disability and Accessibility since June 2017, Ms. María Soledad Cisternas Reyes has been promoting the rights of persons with disabilities at regional and global levels.
Prior to the current appointment, Ms. Cisternas was the Chairperson of the Committee on the Rights of Persons with Disabilities of the United Nations and recipient of the National Prize of Human Rights (2014-2015). She has been working closely with the United Nations on disability issues for the past two decades, including serving as an expert before the ad hoc committee that developed the United Nations Convention on the Rights of Persons with Disabilities, for which she was also the rapporteur for individual complaints.
As a human rights lawyer by training, she also serves as a professor in various universities and contributes to the promotion of the rights of persons with disabilities at national, regional and international levels.
Ms. Cisternas trained municipal judges, civil servants and members of civil society in various regions of Chile in different aspects of the rights of persons with disabilities, drawing on the Convention on the Rights of Persons with Disabilities; co-produced the documentary "Six Women in America" dealing with the process of the implementation of the Convention from a gender perspective; and advised the Human Rights Secretariat of the Latin American Union of Blind Persons (ULAC) and members of the Advisory Group of the Ibero-American Network of Non-Governmental Organizations of Persons with Disabilities and their Families (RIADIS).
She graduated from the Universidad Catolica de Chile with a law degree, and was awarded the title of Supreme Court attorney. Ms. Cisternas has also completed her Master's studies in political science at the same university with a focus on political institutions and processes.